The New Medium for Interacting with Your Target Audience


Add interactivity to your traditional, static print marketing media by implementing
ClickTag's Dynamic QR Code technology!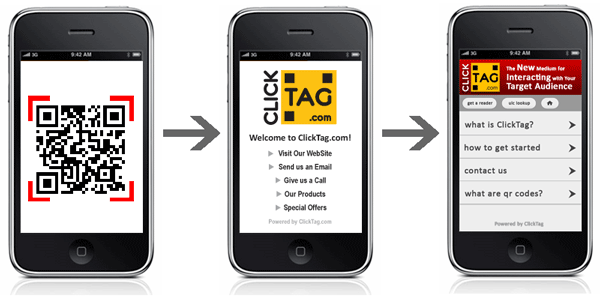 By simply scanning the code with any camera equipped mobile phone, your customers instantly have access to any or all of these actions:
View your Company's Website
Get Up-to-date Product Information
Dial a Phone Number
Download Contact Details (vCard)
Get Directions using Google Maps
Your Social Media Links
Send an Email
But it doesn't end there. By using our powerful email marketing engine you can automate responses to potential customers with targeted information or use the analytics gathered by ClickTag to make follow-ups more effective.